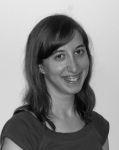 Email:
rcordasc AT coglib DOT com
You can find my embroidery by clicking on the "Art" tab.
"Listening to the Narrative Voice in The Pit and The Age of Innocence." Studies in American Naturalism 3 (Summer 2008): 60-78.
"Wells's Perspective." The First Line (May 2011).
"Detachment." Jersey Devil Press (May 2011).
"'Tried By Fire': Susan Frackelton and the Arts and Crafts Movement in Wisconsin." Wisconsin Magazine of History (forthcoming).
"Opera, Exaltation, and Atavism in Ellen Glasgow's Phases of an Inferior Planet" (forthcoming).
Freshman Composition
Introduction to Modern American Literature
Introduction to British and American Literature before 1914
Writing Center Instructor
The best way to contact me is via email at:

rcordasc AT coglib DOT com